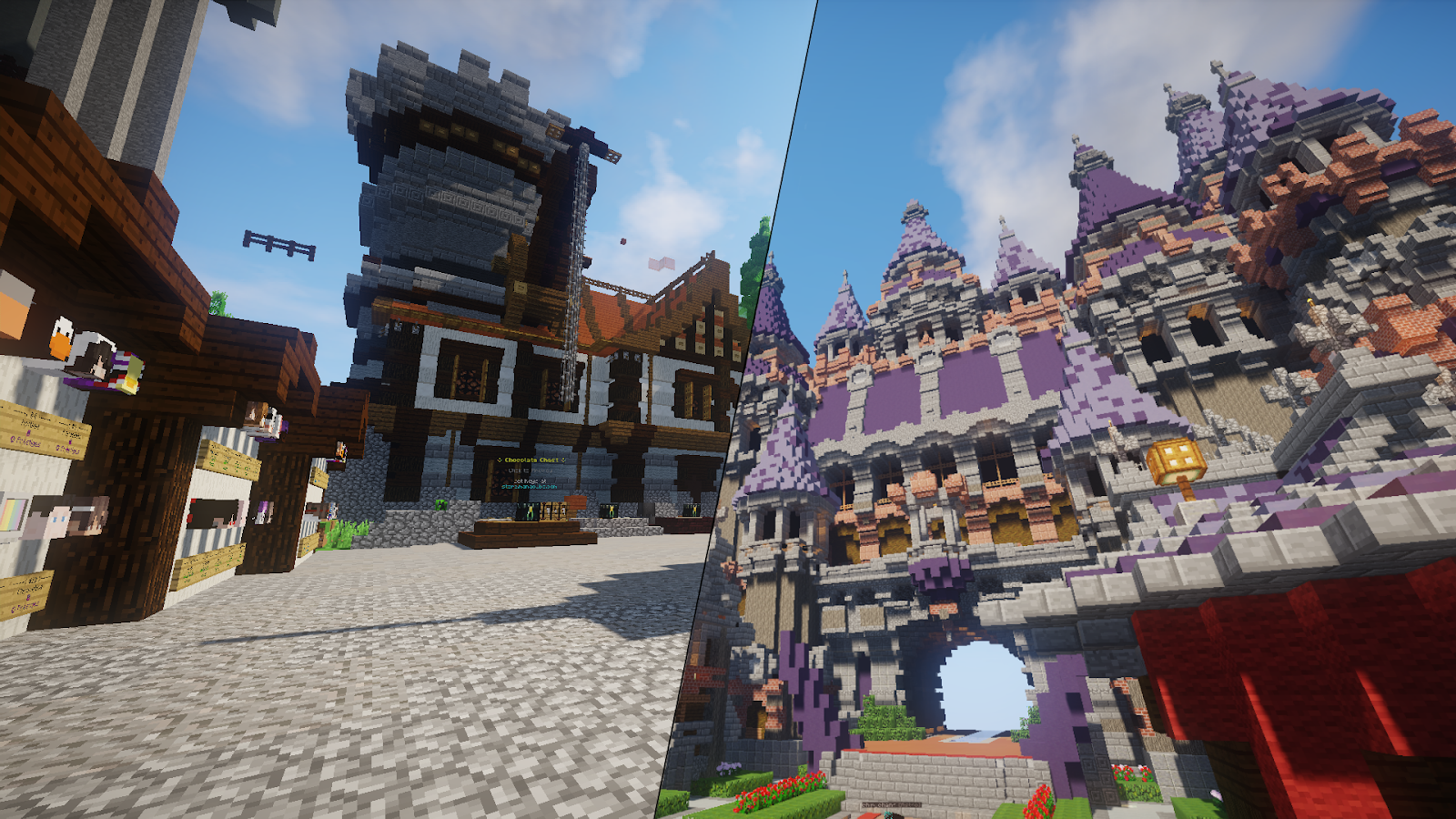 King of The Hill (KOTH) is an event on KitPvP where multiple squads compete to cap an arena for a cumulative total of 5 minutes (KitPvP). PvP is enabled and items are dropped on death. After 5 minutes have passed, the team left in the arena wins and is given rewards. Players are not allowed to team with other players outside of their squad in this event.
The Koth menu can be accessed through /koth.
There are 2 KOTH arenas. KOTH occurs 3 times daily. To get to the KOTH arena, you are able to use the quickwarp to KOTH with /warp.


Pirate
Polis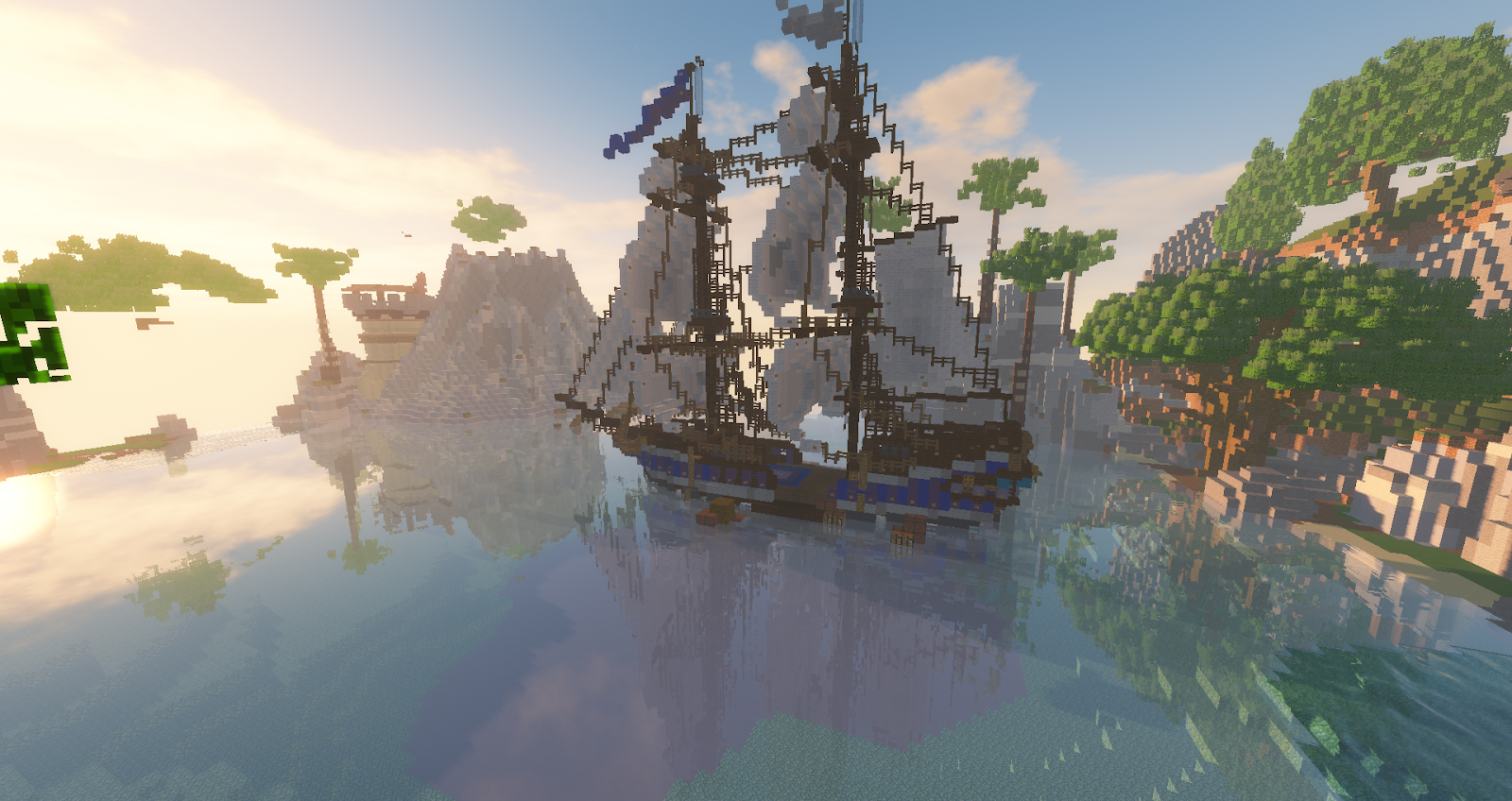 Time: 11 AM EST, 3 PM EST, 7 PM EST
Coordinates: X:15 Z:275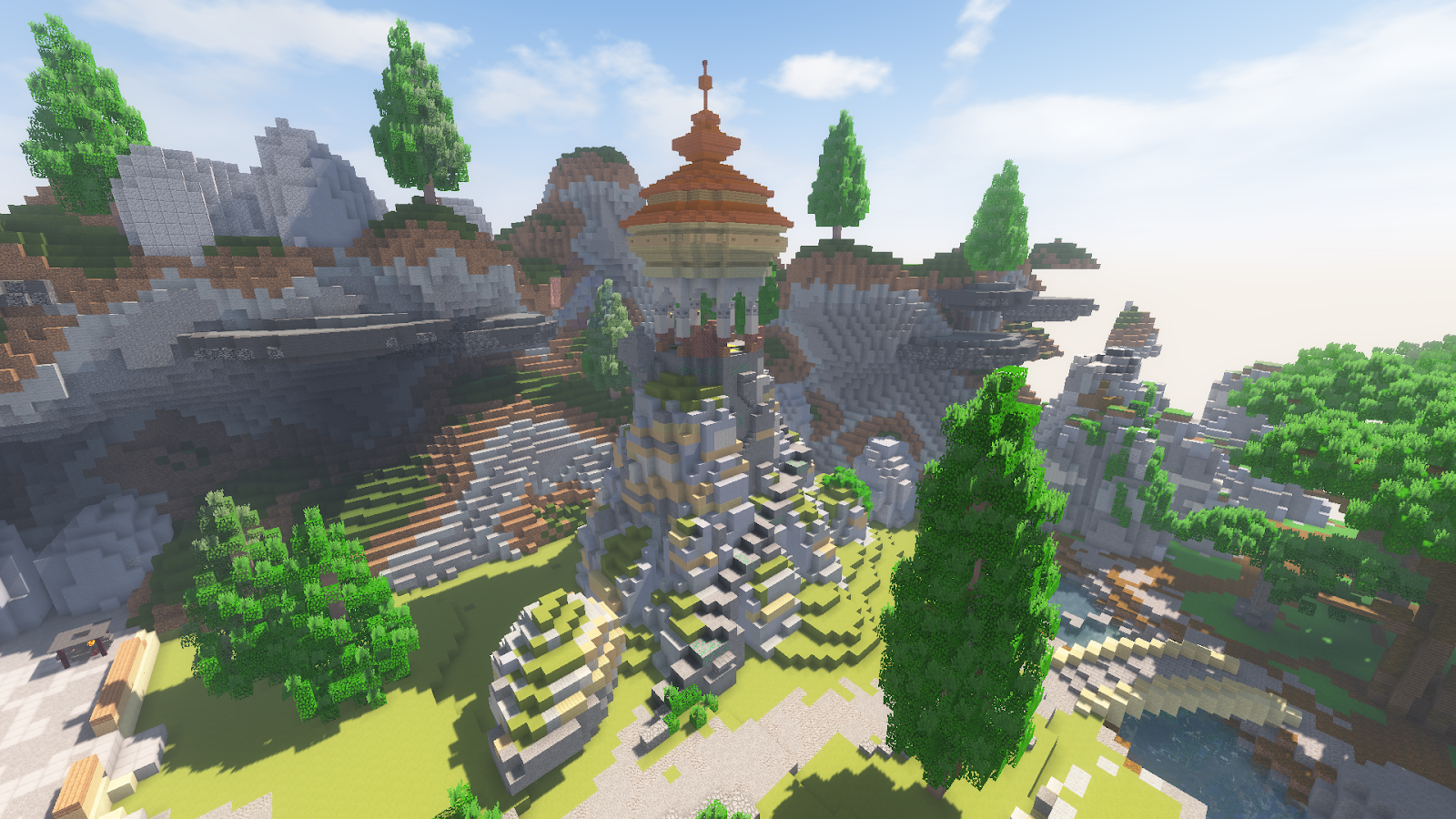 Time: 11 AM EST, 3 PM EST, 7 PM EST
Coordinates: X:180 Z:130
The countdown until the next KOTH event is shown at the bottom of TAB with Mana Fairy and Last Man Standing (LMS) Event.

When KOTH is running this scoreboard will appear to the right of the screen.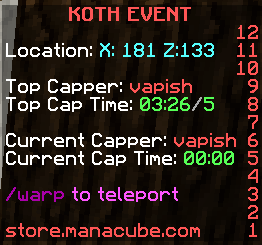 The winning squad receives 2 KOTH Crate Keys that are completely randomized. To view all possible rewards, type /koth.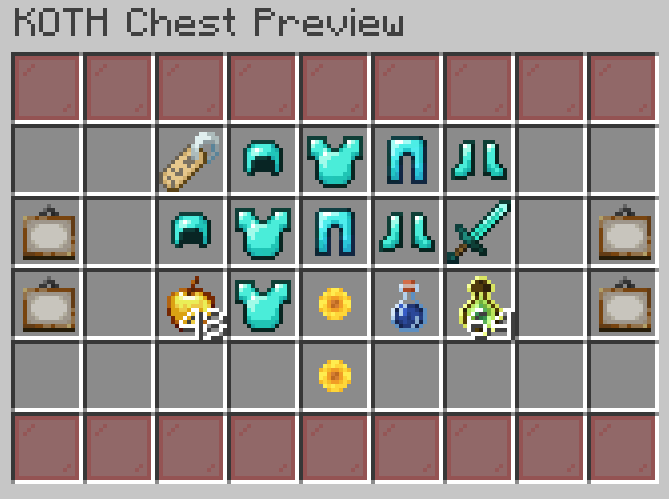 List of Rewards

Win one of the below prizes with each key

Title [Use /title to activate] [Rarity: Legendary]

Protection 3 Diamond Helmet [Rarity: Legendary]

Protection 3 Diamond Chestplate [Rarity: Legendary]

Protection 3 Diamond Leggings [Rarity: Legendary]

Protection 3 Diamond Boots [Rarity: Legendary]

Protection 2 Diamond Helmet [Rarity: Uncommon]

Protection 2 Diamond Chestplate [Rarity: Uncommon]

Protection 2 Diamond Leggings [Rarity: Uncommon]

Protection 2 Diamond Boots [Rarity: Uncommon]

KoTH Sword [Sharpness 3, Fire Aspect 3, Unbreaking 4] [Rarity: Uncommon]

Legendary Set [One full Legendary Kit] [Rarity: Uncommon]

$15,000 [Rarity: Uncommon]

48x Golden Apples [Rarity: Common]

750 Mana [Rarity: Common]

64x EXP Bottles [Rarity: Common]

$7,000 [Rarity: Common]