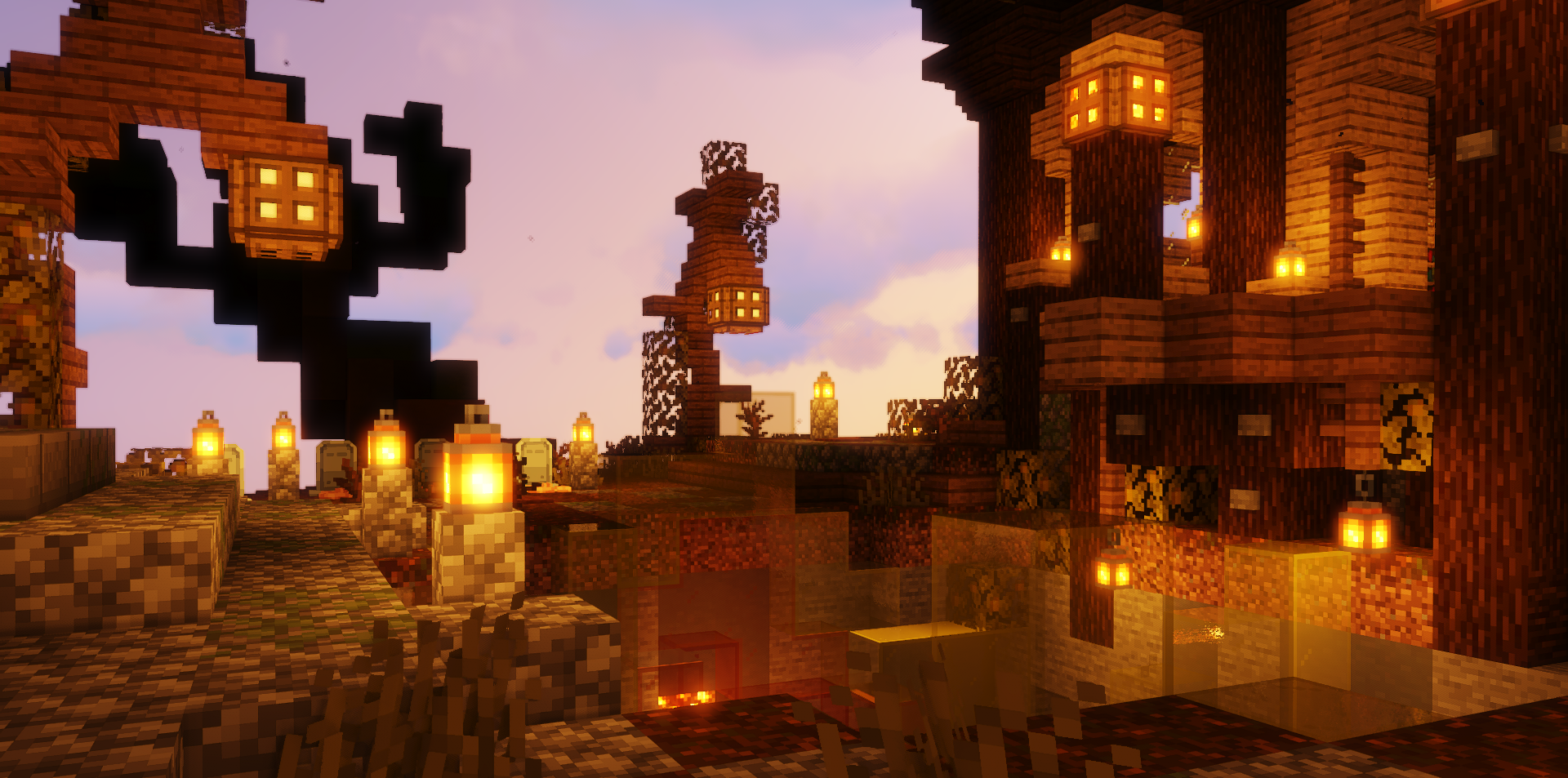 NOTE: If your question is not answered below please check the Getting Help article.
To create a faction, use the command, /f create <name> or /f and then type in your Faction name. You can join a Faction with the command /f join <ign>. Typing the Faction name will not work, you'll need to type the ign of the person who's trying to invite you.
¶ How do I claim land for my faction?
To claim land, check /f map and type /f claim provided you are atleast 25 chunks away from other Faction bases. You are only allowed to have one base at any given time. To upgrade your base size, you'll be required to purchase territory size /f upgrades using Mana.
Faction perms are set through /f perms, where you can configure permissions for Allies, Recruits, Members, Moderators, Admins, and Owners. There are a total of 13 permissions you can look through and edit by right-clicking the item to deny a permission or left-click to allow a permission.
When a player joins your faction, they will show up in the /f member menu. They will have the member role which you can change by doing /f setrole (ign) (desired role).
A faction is allowed to have a maximum of 1 corner claim.
Insiding is when you steal valuable items from your faction/allied faction or teleport enemies into your base. Valuable items include, but are not limited to, enchanted diamond tools and armor, exclusive crate items, spawners, creeper eggs, or valuable ores. Please refer to the Factions Rules article for more specific information.
Factions may only have 1 base, where all valuable blocks and spawners are placed. Any random additional bases in the wilderness that could be used to place valuable blocks and spawners to hide from raiding and unfairly preserve faction wealth is not allowed and will result in punishment.
Lifesteal Factions is still during the beginning phase and hasn't had an average amount of time between seasons.
Encasing your spawners with blocks to protect them is not allowed. Please refer to the Factions Rules article for more examples on what is considered encasing.
Examples of mods that aren't allowed to be used include any hacked client, X-Ray Texture Packs or clients, Mini-Maps that show players, Macros, and Inventory Tweaks. World Downloader is allowed to be used on Factions. Please refer to the list of Allowed/Illegal Mods for further information.
¶ What is mana? How do I use and gain mana?
Mana is a currency that can be used to buy faction upgrades, bunker upgrades or can be used to purchase items in the manashop.
To view different ways to gain mana, type /mana.
There are three worlds; the overworld (20k x 20k), the nether (10k x 10k) and the end (10k x 10k). The overworld and nether is where you can build and claim land. The end is an area that resets every 7 days and costs 16 enderpearls to travel there. You can't claim in the end so be mindful of that.
Raid Mobs are used to raid enemy bases. Each raid mob has varying tasks and abilities. Raid Mobs can be bought from /manashop or can be won from /crates. Refer to the Raid Mob article for more information on the different raid mobs available.
There are two types of enchantments; vanilla and custom enchantments. Type /warp enchanter and look to the left. There will be a level 30 enchantment table for vanilla enchants. Lapis is provided as a default so don't worry about lapis. Custom enchantments can be purchased in /ce for xp.
When you die, items are dropped and you will go to /spawn. Some areas have an exception to item dropping so be aware. Hardcore/Lifesteal Factions does mean you will lose a life when you die. If you die and lose all of your lives, you will be confined to spawn and your bunker for 12 hours.
You will need to have atleast 10% of the spawners worth (from /shop) to pick up the spawner. For example, 10% of $500,000 is $50,000 which will be taken from your inventory when you mine the spawner.
If you do not have have 10% then you will receive the mob core and 4 fragments.
You can pick up enemy spawners by damaging a spawner with your weapon until the health bar depletes.