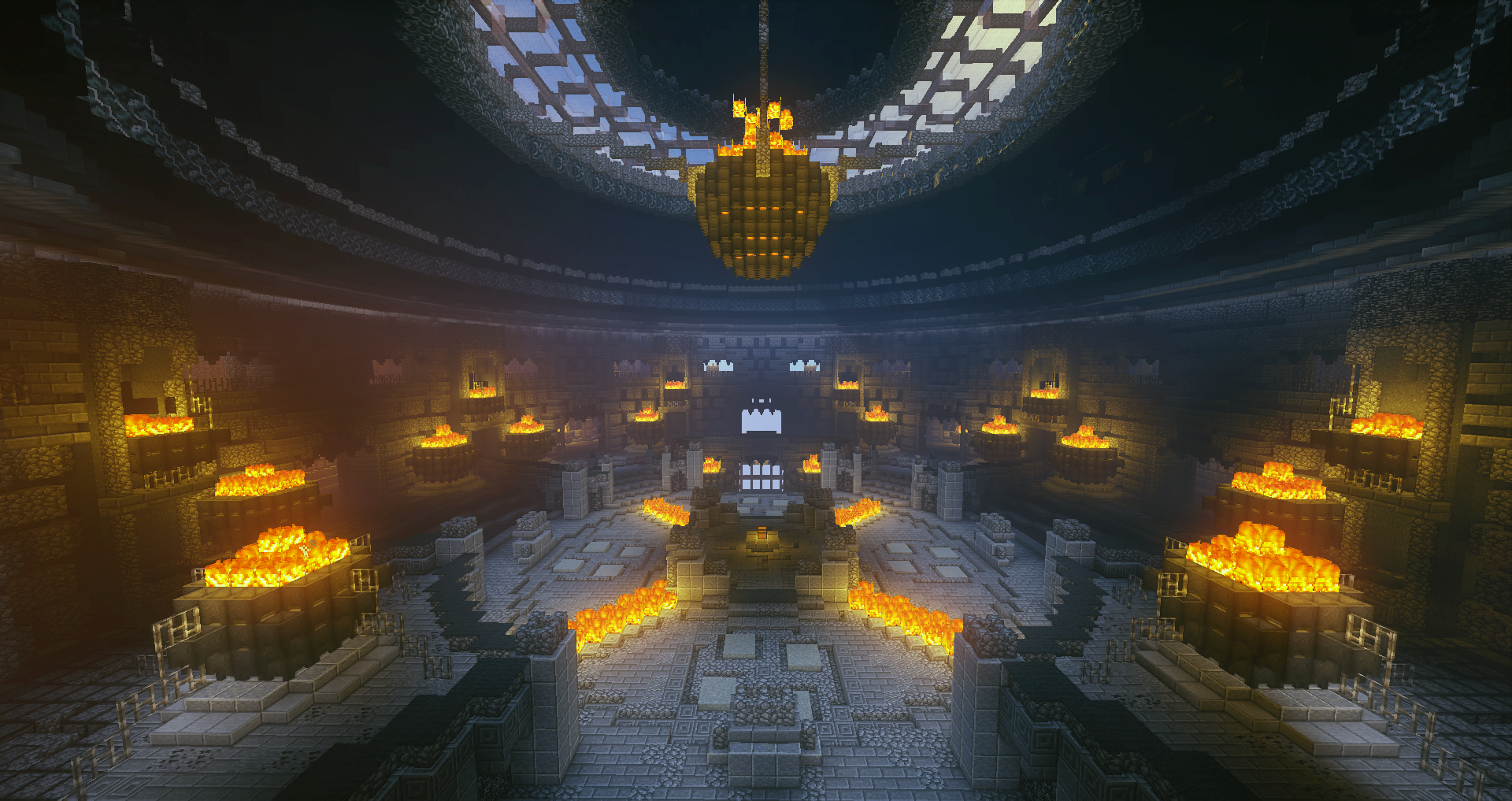 Ancient Trials is an intense challenge where you fight through 10 waves of different mobs to reach the final boss wave. Complete this challenge to earn Ancient Tokens to spend on exclusive & valuable rewards and for a top spot on the leaderboards.
Running /trials will open the Trials GUI where you can select the trials server to start the Trials, or click on the Iron Nugget to visit the Ancient Token Shop.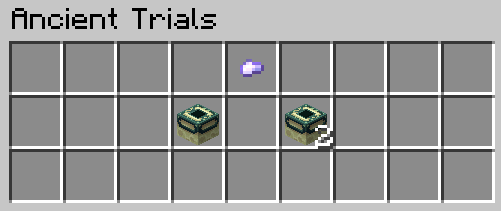 You can choose from 3 unique classes to fight in the Ancient Trials.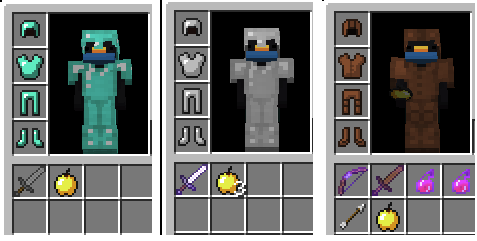 Warrior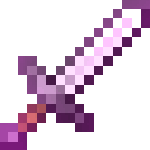 Iron Armor Set
Iron Sword - Sharpness II, Knockback I
1x Golden Apple
Archer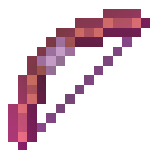 Leather Armor Set
Wooden Sword - Knockback II
Bow - Power III, Infinity I
1x Golden Apple
1x Arrow
2x Splash Potion of Healing
Tank

Diamond Armor Set
Stone Sword
3x Golden Apple
Each wave has unique mobs, each bringing a new challenge to counter.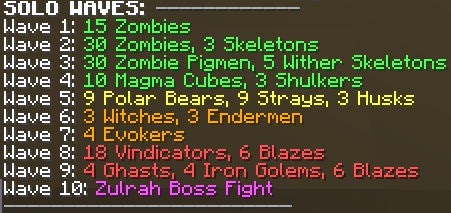 Once all mobs in a round have died, the next round will immediately begin, so make sure you recuperate and upgrade as much as you can in between rounds.


The base XP drop is 30 XP per mob, which increases by 5 XP per round. The only exception are vexes spawned in by vindicators, who drop 10 XP per kill. You can collect XP to purchase/upgrade your weapons. To upgrade you want to visit the XP shop that's located at the center of the trials arena.
To upgrade your armor and weapons, you want to visit the XP shop that's located at the center of the trials arena. At the XP shop you can upgrade and purchase items to aid you in your journey to defeat Zulrah. These upgrades do not carry over to future attempts.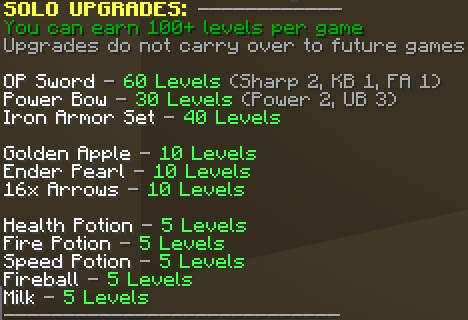 To purchase an upgrade, right click the sign once you have enough XP levels in your hotbar. There is no limit to the amount of items that you can buy.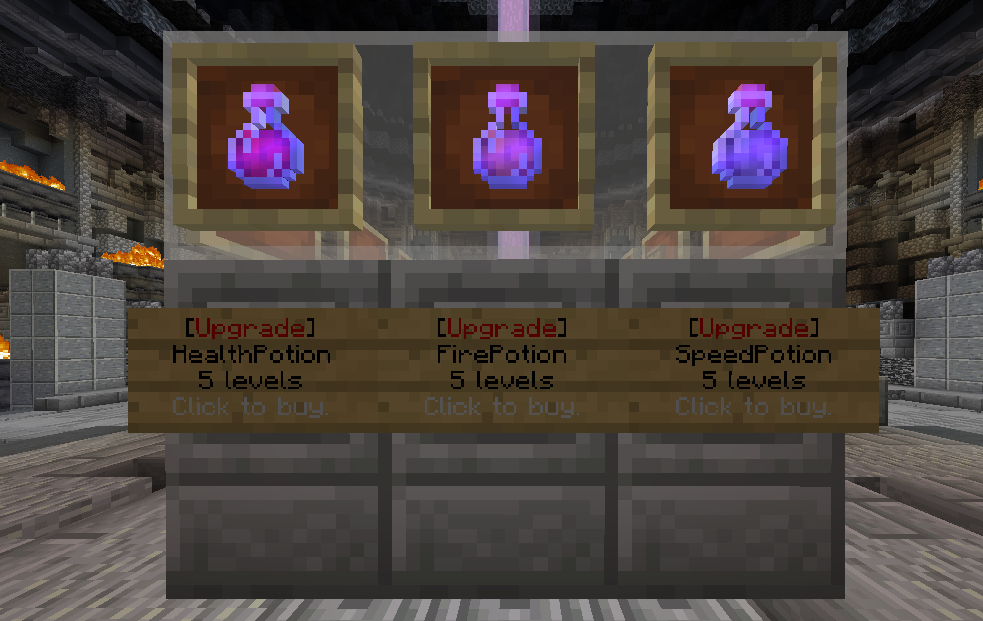 Once you complete the Ancient trials, you will receive 1 Trials Victory that counts towards the Trials Leaderboard. You will also receive Ancient Tokens. You gain tokens per wave, so you do not need to win the trials to receive them. The tokens won per wave are shown below.
Wave 1: 2 Ancient Tokens
Wave 2: 3 Ancient Tokens
Wave 3: 4 Ancient Tokens
Wave 4: 5 Ancient Tokens
Wave 5: 6 Ancient Tokens
Wave 6: 7 Ancient Tokens
Wave 7: 8 Ancient Tokens
Wave 8: 9 Ancient Tokens
Wave 9: 10 Ancient Tokens
Wave 10: 100 Ancient Tokens
Defeating Zulrah and completing the last round will grant you 100 tokens. You can get a total of 154 Tokens per Victory.
NOTE: If Zulrah is killed by something other than the player, e.g. a mob, your Tokens reward may glitch. If this happens to you, please file a Support Ticket with proof that something other than you killed Zulrah and staff will assist you.
Ancient Tokens are able to be spent at the Ancient Trials Token Shop to receive rewards on specific gamemodes.
The Token Shop menu can be accessed through /trials and clicking on the iron nugget.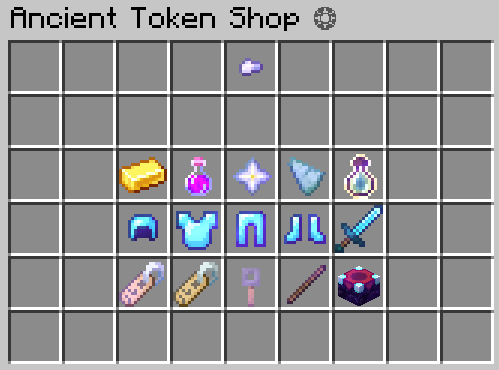 You can spend your tokens to receive various rewards, including:​
Cash, Mana, Souls, McMMO Credits & EXP
Ancient Armor Set (Gives set bonus effect, & OP enchants)
Ancient Sword (OP enchants)
Unique Titles
Ancient Treasure Keys
Sell Wands
Ancient Aura


Olympus Token Shop

$2,000,000 - 100 Tokens
2,000 Mana - 100 Tokens
75 souls - 100 Tokens
25,000 EXP bottle - 100 Tokens
Ancient Helmet - 750 Tokens
Ancient Chestplate - 750 Tokens
Ancient Leggings - 750 Tokens
Ancient Boots - 750 Tokens
Ancient Sword - 2,300 Tokens
Title - 5,000 Tokens
Title - 5,000 Tokens
Ancient Treasure Key - 700 Tokens
Limited Use Sellwand (1,000 Uses) - 900 Tokens
Ancient Aura - 1,000 Tokens

Survival Token Shop

$175,000 - 125 Tokens
75 Souls - 125 Tokens
25,000 XP - 125 Tokens
Ancient Helmet - 750 Tokens
Ancient Chestplate - 750 Tokens
Ancient Leggings - 750 Tokens
Ancient Boots - 750 Tokens
Ancient Sword - 2,300 Tokens
Title - 5,000 Tokens
Title - 5,000 Tokens
Ancient Treasure Key - 700 Tokens
Limited Use Sellwand (1,000 Uses) - 800 Tokens
Ancient Aura - 1,000 Tokens

Skyblock Token Shop

$150,000 - 100 Tokens
300 Mana - 100 Tokens
75 Souls - 100 Tokens
15 McMMO Credits - 100 Tokens
30,000 XP - 100 Tokens
Ancient Helmet - 750 Tokens
Ancient Chestplate - 750 Tokens
Ancient Leggings - 750 Tokens
Ancient Boots - 750 Tokens
Ancient Sword - 2,300 Tokens
Title - 5,000 Tokens
Title - 5,000 Tokens
Ancient Treasure Key - 700 Tokens
Limited Use Sellwand (1,000 Uses) - 900 Tokens
Ancient Aura - 1,000 tokens

Islands Token Shop

$2,175,000 - 125 Tokens
75 Souls - 125 Tokens
25,000 XP Bottle - 125 Tokens
Ancient Helmet - 750 Tokens
Ancient Chestplate - 750 Tokens
Ancient Leggings - 750 Tokens
Ancient Boots - 750 Tokens
Ancient Sword - 2,300 Tokens
Title - 5,000 Tokens
Title - 5,000 Tokens
Ancient Treasure Key - 700 Tokens
Limited Use Sellwand (1,000 Uses) - 800 Tokens
Ancient Aura - 1,000 Tokens