Gary the Golem is now retiring! His job position has been filled by none other than Cash Cow! This is the new place to claim your monthly keys and your free daily reward. You can access the Cash Cow menu through /cow.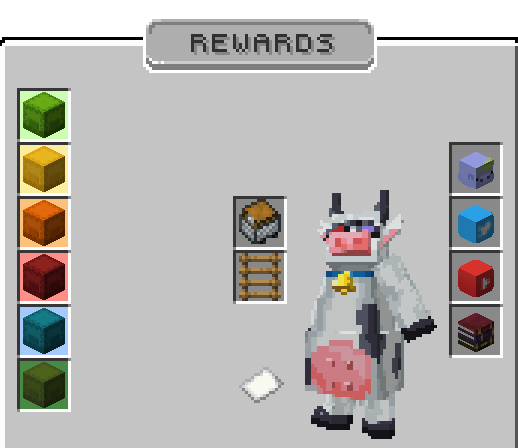 To claim your rewards, you need to sync your forums account and discord with your in-game account. Start off by doing /discord or /sync in-game and following the instructions.
Each day, you are able to claim Mystery Crates, and the rewards will vary based on the gamemode. They will always have a 0.01 - 0.07 cubit reward. You can only claim 1 Mystery Crate per day, so you will only receive it on 1 gamemode.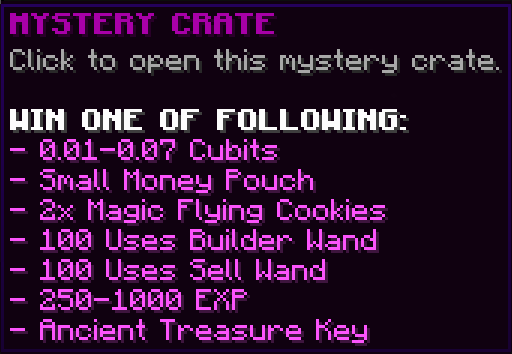 Furthermore, each day you claim these in a row your streak counter will go up and increase the amount of ManaLevel EXP you receive each time by 10% (Max cap of 1, 000 EXP per day). The GUI also shows the top active streaks on ManaCube.


On the left-hand side of the /cow GUI, you are able to claim your monthly rank rewards. Hovering over each shulker box will show the cooldowns of each reward.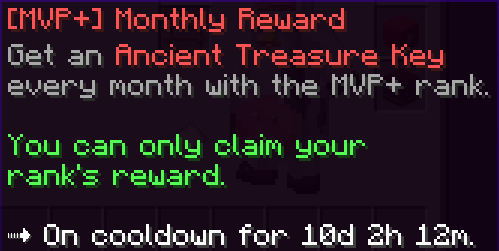 | Rank | Reward | Cooldown |
| --- | --- | --- |
| VIP | Ancient Key | 30 days |
| VIP+ | Ancient Key | 30 days |
| MVP | Ancient Key | 30 days |
| MVP+ | Ancient Key | 30 days |
| Elite | Elite Key | 7 days |
| Patron | Promotional Key | Announced via updates. Usually 1 free promotional key per cycle. |
King Benny is an NPC who hosts giveaways on the network every hour! Online players will have the chance to receive 5 cubits from King Benny, just for being online!
Additionally, you will soon be able to interact with Benny for stats, giveaway winners, and to claim patron rank!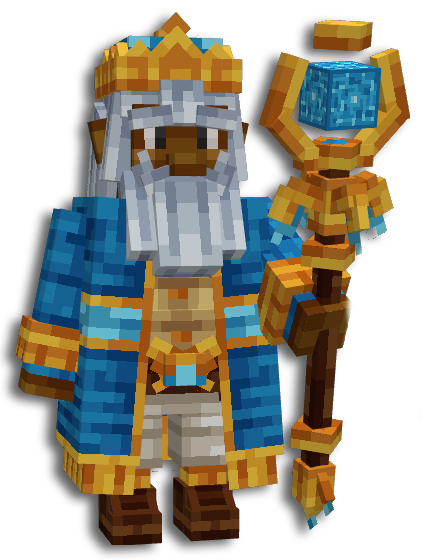 The giveaway is announced every hour and looks something like the image below.


Winners of the giveaway must click a message in chat after their name has been announced.The message will repeat every 5 minutes for an hour if the reward has been unclaimed. The winner and any other accounts on the same IP will be unable to win again for 36 hours after they have already won.