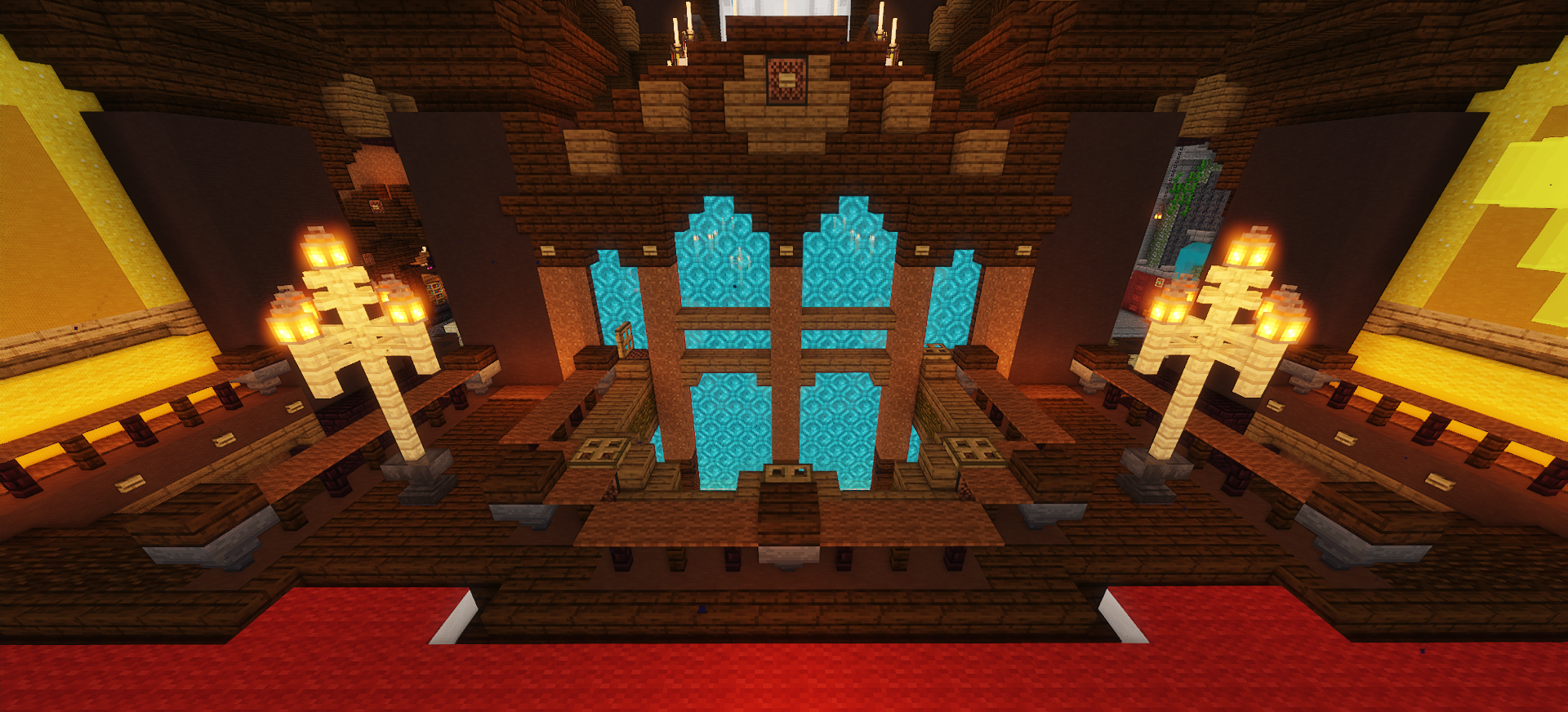 Many player commands are the same across all game modes. These commands are covered in the Common Commands article.
The commands associated with specific ManaCube features, such as Duels, Kilton, Chat and Character features, etc. are covered in those specific articles.
Commands that are more specific to Factions are covered below.
¶ Currency & Economy Commands
Detailed information on Auction House, Trading and Coinflip commands can be found in the Currencies & Economies article. The commands relating to various currencies are also described in that article.
/bal- Displays your current money balance
/p me - Displays your current mana balance
/xp- Displays your current vanilla experience balance
¶ Faction Commands
¶ General Commands
/f - Opens the Faction dashboard
/f help- Displays all available faction commands
/f create (faction name)- Creates a faction
/f who (factionname)- Shows all available public information for that faction
/f rename/changename (factionname)- Renames your faction
/f join (faction name)- Allows you to join a faction (as long as you aren't in a Faction already)
/f list- Brings up a directory to view other Factions
/f sethome- Sets your faction home
/f home- Teleports to your faction home
/f setwarp (warpname)- Sets a warp for your faction
/f delwarp (warpname)- Deletes one of your factions warps
/f leave- Leaves your current faction
/f claim- Claims land for your faction
/f unclaim- Unclaims the chunk you are standing on
/f upgrade- Opens a gui in which you can upgrade your factions crop growth, mob exp, and spawner rates
/f vault- Opens a private vault 36 slot vault in which you can place valuables
/f map- Shows surrounding chunks and whether they have been claimed by a Faction or not
/f logs- Shows all of your faction's logs in chat
/f border - Toggle visual border particles
/f setbanner - Sets your factions banner (hold a banner)
/f invite (playername)- Invites a player to your faction
/f kick (playername)- Kicks a player from your faction
/f setrole (playername) (role)- Allows you to edit their permissions and rank
/f perms - Opens a GUI so you can edit role permissions
/f team - Lists all of your Faction members, their role, when they were last seen and their first join date
/f chat- Toggles to your faction chat
/f c (message)- Sends a message in your faction chat but messages without the command will send in public chat
/f c- Sends any messages in your faction chat (Don't need to type the command if you use this)
¶ Currency Commands
/tasks- Shows what tasks you have to do.
/pay [ign] [amount]- Allows you to send money to other players.
/ah- Opens the auction house
/shop- Opens the shop menu.
/fish- Opens the fish shop.
/kilton- Opens the soul shop.
/forge- Lets you purchase armor/tools & is used to craft spawners and repair shattered items.
/cubitshop- Buy crates/tags/ranks for cubits.
/mana - Shows different ways that you can earn mana
/manashop - Purchase items using mana
/ce - Open up the enchant GUI where you can purchase custom enchantment books for XP
/trade - Safely trade items
/warp enchanter - teleports you to the Enchanter, whom you can buy custom enchantment books from.
/warp forge - teleports you to the Blacksmith. The Blacksmith gives deals on books and success dust.
/warp leaderboard - takes you to all of the Leaderboards.
/warp shop - teleports you to where you can buy all of your goods.
/warp auctions - teleports you to the Auction area
/warp tournament - takes you to the Tournament Master where you can enter a PvP tournament
/warp crates - takes you to the crates which all give different in game rewards.
/warp spawn - teleports you to spawn, have a look around!
/warp warzone - teleports you to the warzone, jump down for some action! (Items drop so be careful)
/warp end - teleports you to the End portal, must have 16 enderpearls to enter the End Realm.
/warp Outpost - teleports you to the warzone where you can earn mana from standing on the beacon (located to the left)
¶ Storage Commands
/enderchest or/ec- Opens a 27 slot storage space to put items in and access at any time
/pv (#)- Opens a 45 slot storage to put items in and access at any time
/ci- Clears your entire inventory
/bunker - An area where you can store up to 4 double chest worth of items (costs 1 million to unlock)
¶ Miscellaneous commands
/kit <rank> - Claim your kits.
/previewkit (kit) - Brings up a GUI that shows what's in a kit.
/duel - Duel other players.
/manacrate history - Show the history of crates you have opened.
/cow - Claim daily rewards and claim monthly rank rewards.
/sync - Sync your Minecraft account to your discord, to gain access to /cow.
/loot - View information on items you've received from killing a monster
/stats - View information on your own statistics
/help - Shows commands that you can use for